14th November 2023, 3.30pm – 5.00pm GMT
Immersive reality in child health
Chair: 

Ahmi Ben Yehuda 
You are invited to attend our second webinar, focused on the fascinating realm of immersive reality in child health. During this event, we will delve into the latest developments in empirical studies surrounding the utilization of immersive and non-immersive virtual reality among child populations, shedding light on current trends and paving the way for prospective research avenues.
In the webinar, we will delve into three captivating presentations. The first, titled 'Virtual Gaming for Paediatric Motor Rehabilitation: Demonstrating its Impact on Real-World Performance', explores the transformative potential of virtual gaming as a tool for paediatric motor rehabilitation. This presentation will showcase compelling evidence of how virtual gaming experiences can significantly influence and improve real-world motor skills and performance among young patients. The second presentation, 'Rehabilitation in the Virtual Age: Harnessing VR to Enhance Patient Recovery', takes a closer look at the broader applications of virtual reality in healthcare. It will spotlight how VR technology is being harnessed to support and accelerate patient recovery across various medical contexts, marking a significant stride forward in the modern age of healthcare recovery. The third presentation 'Social and navigational abilities in VR: from semi-immersive rehabilitation at hospital to immersive rehabilitation towards home based training' will provide best practices for applications developed for the clinical setting and their translation towards immersive training at home.
We look forward to your presence as we explore the cutting-edge applications of immersive reality in the realm of child health!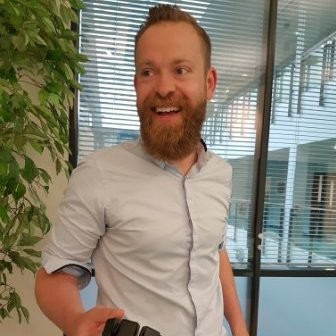 Ivan Phelan
Ivan Phelan, Director of the Impact VR Lab, is a Principal Research Fellow at Sheffield Hallam University whose pioneering virtual reality solutions in healthcare have supported a range of unmet needs. Embracing a co-design approach has been central to their ethos. By involving key stakeholders, including patients and healthcare professionals, in the development process, Ivan and his team have been able to create systems that effectively meet the unique challenges faced by patients and healthcare providers.
Through his innovative approach, Ivan has developed a range of impactful applications that address critical healthcare challenges. From prosthetic training to pain distraction, and Upper and Lower limb rehabilitation to assisting with Dysphagia, Duchenne Muscular Dystrophy, and Social Anxiety, his solutions have shown promise in enhancing the quality of life for patients and advancing healthcare practices.
His efforts have been acknowledged by UK universities, where he was highlighted as one of their top creative sparks. This recognition is part of a broader campaign aimed at highlighting the remarkable contributions of universities in the UK to the country's creative excellence.
Ivan was honoured by The Game Awards Future Class 2022, which featured him among 50 inspiring individuals who represent the bright, bold, and inclusive future of video games. This recognition not only highlights his innovative work in virtual reality but also demonstrates his influence and impact on the gaming industry.
Additionally, his virtual reality game Luna's Light, designed to transform painful rehabilitation into an enjoyable and effective experience for children, received the prestigious Best Health Game award at the 2023 Games for Change ceremony.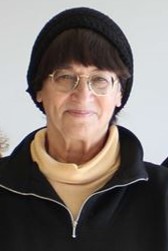 Patrice L. (Tamar) Weiss, OT, PhD
Prof. Patrice L. (Tamar) Weiss graduated with a bachelor's degree in occupational therapist (University of Western Ontario), a master's studies in kinesiology (University of Waterloo) and PhD in physiology and biomedical engineering (McGill University). In 2001, she established the Laboratory for Innovations in Rehabilitation Technology at the University of Haifa where she developed and evaluated novel virtual environments, haptic interfaces, co-located and online technologies to explore the effect of individual, tele-rehabilitation and collaborative platforms for a range of children (e.g., autism, ADHD, DDC, ABI) and adults (e.g., SCI, ABI, ALS, stroke) with cognitive and motor impairments.
Her research has been funded by many national and international agencies. She has co-edited two books, authored more than 250 peer-reviewed journal articles, proceedings and book chapters and delivered numerous keynote addresses at international conferences. Prof. Weiss is a founding board member of the International Society for Virtual Rehabilitation and the 2017 recipient of its Distinguished Career Award. Her major activities over the past three years have been to co-establish PARC and supports its principal investigators and their research teams in her capacity as the Executive Research Advisor.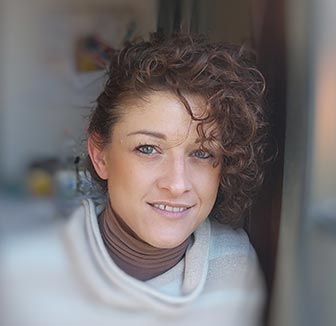 Emilia Biffi, PhD
Emilia Biffi obtained a PhD Degree cum laude in Bioengineering in 2012. Since 2013 she is a researcher at the Scientific Institute IRCCS E. Medea working in the Bioengineering Lab. She is involved in several projects on new technologies for the rehabilitation and assistance of neuromotor and cognitive impairments of children.
She has a long-standing experience in the on-field testing of medical devices and clinical trials involving high tech devices, such as robots, virtual reality and wearable sensors. She was editor of a 14-chapter book in the Springer series, authored more than 90 journal papers and she is unit principal investigator in national and international projects. She was professor in the class "Electronic and Information Bioengineering" at University of Milan for 7 years.