The European Paediatric Translational Research Infrastructure (EPTRI) is a distributed Research Infrastructure (RI) composed by several research units grouped both within Thematic Research Platforms – TRPs (according to their field of expertise) and National Nodes (according to their location).  
EPTRI aims at accelerating the development of tailored solutions for the paediatric population and implement innovative collaborative models to lower the entry barrier for novel tools and practices. 
EPTRI is an open science space allowing researchers to work together without geographical, institutional, or financial barriers and a system of many interconnected research areas, that will contribute to bring new paediatric medicines on the market for the benefit of the children.  
EPTRI promotes processes allowing stakeholders engagement and knowledge translation by integrating the perspectives of young patients and families, policy makers and payers, regulators and researchers, agencies and charities, academia and industry.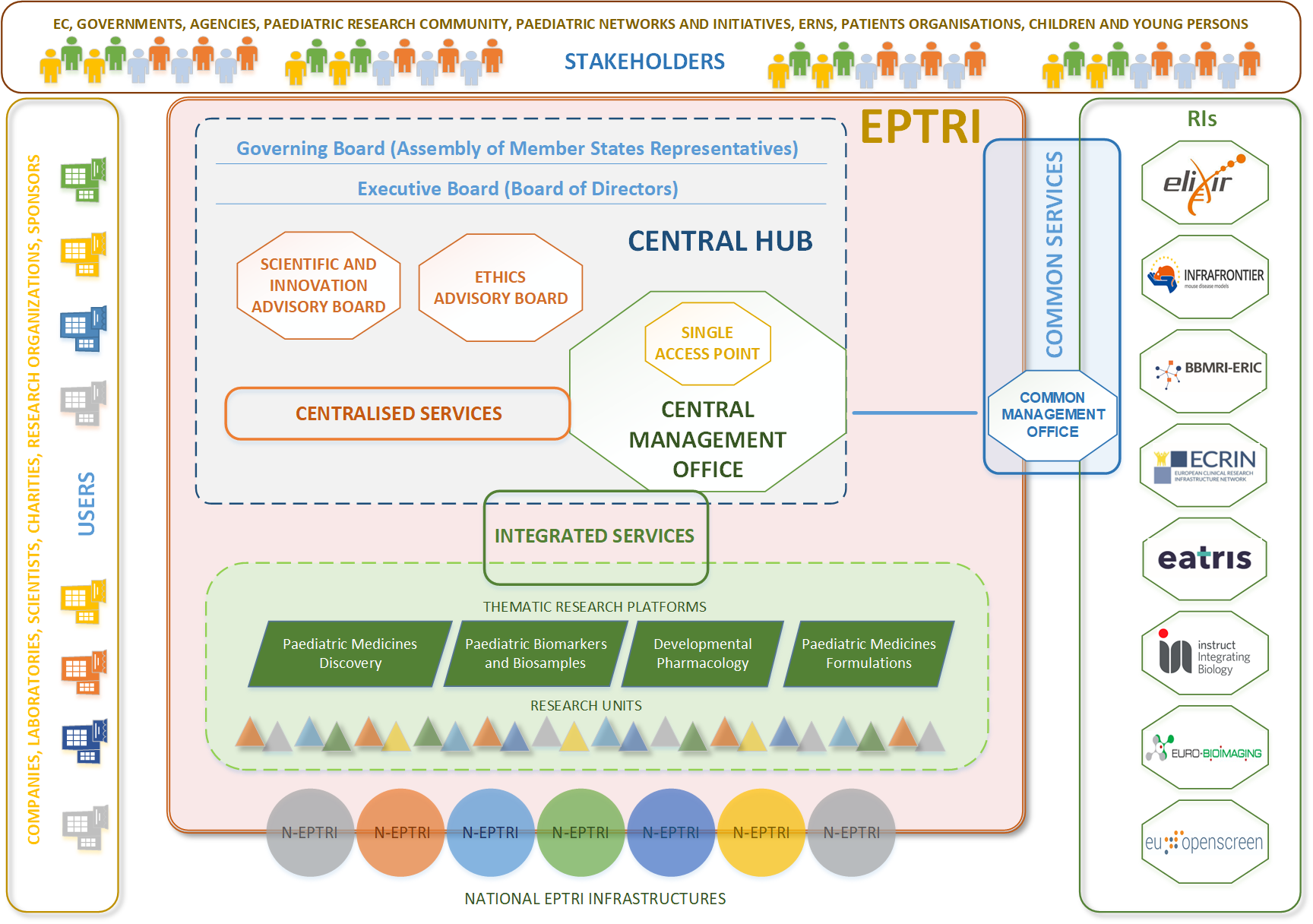 Promote and accelerate the access to the large portfolio of paediatric drug development EPTRI services.  
Enhance synergies and pooling skills of paediatric research centres of public and private Institutions.
Promote collaborative activities with Networks, Partnerships, ERNs, RIs, EU funded projects and other initiatives that might be beneficial to enhance paediatric research.  
Support Academia and research organisations to strengthen their base knowledge and technological know-how.