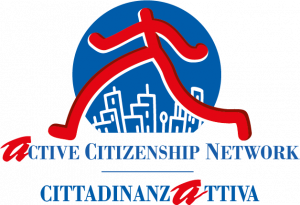 1) XVI European Patients' Rights Day 2022. The "Conference on the Future of a Healthy Europe: Taking part in the decision-making process on health priorities" will be held on April 20th–21st 2022 from 14:30 to 16:00 CEST. The aim is to provide a multi-stakeholder vision for a Healthier European Union by focusing on the role played by key actors in the decision-making process on health priorities. The first day will be dedicated to the main themes emerging from the Citizens' Panels' recommendations & health-related initiatives, while the second one will be on the health mission within the National Recovery and Resilience Plans across the Member States and the role of the stakeholders in defining priorities & plans' implementation. To virtually attend the conference, please register here (registration is mandatory). 
2) The value of Adult Vaccination. This EU 2-hour training seminar, organized in the framework of the #VaccinAction2022 project, will be held during the "European Immunization Week 2022" on April 29th from 14.30 to 16.30 CEST. It will focus on supporting the need to strengthen adult vaccination in Europe by providing concrete examples. It is open to leaders of civic and patient associations from different countries to facilitate the need of being/staying updated on adult immunization. Furthermore, it will provide tools and strategies to better identify, recognize, and address the growing external factors that can negatively influence policy on vaccines across EU Member States and beyond. To participate in the training, please register here (registration is mandatory). 
3) Advanced Therapy Medicinal Products (ATMPs) revolution. This EU training seminar will be held on May 24th 2022 from 15:00 to 17:00 CEST; its aim is to empower leaders of EU civic and patients' advocacy groups on ATMPs. It will be an opportunity to underline the relevance of ATMPs as a paradigm shift for patients, public decision-makers, and healthcare systems. In addition, ATMPs should be considered as a strategic investment on how to address the public budget and sustainability issues. Register in advance for this webinar here (registration is mandatory).