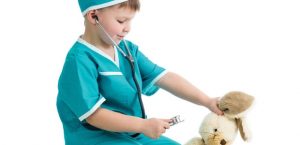 EPTRI and other 21 representatives of European medical associations dedicated to child health and medical care have supported the open letter of the European Academy of Paediatrics (EAP) to Commissioner Stella Kyriakides, the European Commissioner for Health and Food Safety that asks for urgent actions to protect access to essential medical devices for children and patients with orphan diseases. 
The letter reports the issues around the application of the EU MDR that has hugely increased the time and cost associated with bringing medical devices to market or maintaining them on the market, as well as the lack of continuous EU-wide monitoring mechanism that could identify last in class devices or devices that are about to disappear from the EU market. 
To address these issues, the EAP and all other supporters call for urgent action to prevent the loss of crucial medical devices necessary for optimal patient care: 
Correct the unintended consequences of the EU Medical Device Regulation to ensure continued access to essential medical devices for children and patients with orphan diseases. 

Establish an EU-wide monitoring system to track devices that may disappear from or have disappeared from the market.

Delegate the assignment of "paediatric device" or "orphan device" status to an EU Expert Panel with competent paediatric experts, enabling simplified and cost-effective conformity assessments similar to the US Humanitarian Device Exemption regulation.

Expedite the conformity assessment process for high-risk devices with paediatric or orphan device status, involving clinical and paediatric expertise, and implementing a capped maximum fee to incentivize the introduction of devices for small patient groups.

Secure transition solutions to protect patients. High-risk paediatric or orphan medical devices that have been marketed in the EU for at least 3 years without reported problems should get automatic permission for continued use.
The open letter is available here.