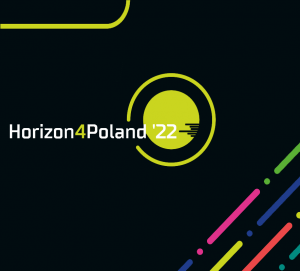 EPTRI was present at the Horizon4Poland'22 Conference held last November 22.  Bonka Georgieva from our Coordination Team has participated at the break out session "How to boost Innovation with EU funds through public private partnership", alongside with Nathalie Seigneurt (Innovative Health Initiative – IHI), Joanna Broy (EIT Health), Karolina Nowak (Medical Research Agency – ABM), Michał Byliniak (INFARMA – The Employers' Union of Innovative Pharmaceutical Companies), Lucyna Wozniak (Medical University of Lodz), to present:
– EPTRI's mission,
– our services and,
– our expertise in paediatric research, mainly related with the difficulties in the context of public-private cooperation and how they can be overcome. The conference was a unique chance to establish network opportunities between companies and R&D institutions seeking for partners and projects to become a part of Horizon Europe Programme.
More information about the event and the full agenda are available here.