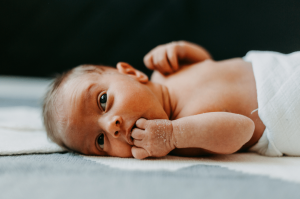 Cystic fibrosis (CF) is a life-shortening, monogenic, autosomal-recessive disorder, and has an estimated incidence of 1:2500 to 1:3500 live births.  
Newborn screening (NBS) has been implemented for CF in many European countries, Australia, New Zealand, Canada, and the US.  
The "Real-world Associations of US Cystic Fibrosis Newborn Screening Programs With Nutritional and Pulmonary Outcomes" research paper, from JAMA Pediatrics, presents a retrospective cohort study using CF Foundation Patient Registry data from January 1, 2000, to December 31, 2018. 
Authors found that NBS for CF in the US was associated with improved nutritional status up to age 10 years, a more rapid increase in lung function, and delayed chronic Pseudomonas aeruginosa infection. 
In the future, as highly effective modulator therapies become available for infants with CF, NBS will allow for pre-symptomatic initiation of these disease-modifying therapies before irreversible organ damage. 
The full research paper is available here.