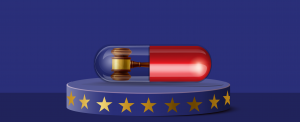 After a thoughtful analysis and in line with the EPTRI Position paper available here yesterday, 07 November 2023, EPTRI submitted its proposal for amendments to the attention of some interested Members of the European Parliament (MEPs). 
The amendments are related to the  REGULATION OF THE EUROPEAN PARLIAMENT AND OF THE COUNCIL laying down Union procedures for the authorisation and supervision of medicinal products for human use and establishing rules governing the European Medicines Agency, amending Regulation (EC) No 1394/2007 and Regulation (EU) No 536/2014 and repealing Regulation (EC) No 726/2004, Regulation (EC) No 141/2000 and Regulation (EC) No 1901/2006,  
and to the  
DIRECTIVE OF THE EUROPEAN PARLIAMENT AND OF THE COUNCIL on the Union code relating to medicinal products for human use, and repealing Directive 2001/83/EC and Directive 2009/35/EC.  
Overall, the proposed modifications aim to:
Avoid that the great experience gained at PDCO level is lost.
Definitively make clear the compulsoriness of the Paediatric Investigation Plan (PIP) in all the situations already foreseen in the current Paediatric Regulation.
Intervene on the matters relevant for the paediatric population, including provisions aimed to improve the outcomes of the Paediatric Regulation through the application of specific rules on:

repurposing in the paediatric field against the off-label use;
the acknowledgement and identification of paediatric needs and their specificity;
the endorsement of a proper information on medicines directly addressed to children and adolescents;
the implementation of programmes and plans for paediatric pharmacovigilance;
the foreseen funds for paediatric research in the European and national research plans.
You can find the proposed amendments to the Regulation here and to the Directive here.