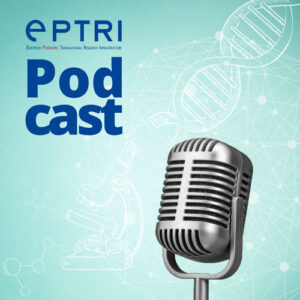 We are excited to present the first of a series of podcasts aimed at presenting EPTRI activities and opportunities.  
In this first podcast, Donato Bonifazi, CVBF CEO and EPTRI coordinator, gives some insights on EPTRI's activities to boost the paediatric research ecosystem.  
After finishing the Design Phase, EPTRI is in its Preparatory Phase supported by more than 100 institutions from 25 countries. EPTRI is a distributed Research Infrastructure (RI) composed of several research units grouped both within Thematic Research Platforms – TRPs (according to their field of expertise) and National Nodes (according to their location) to provide services tailored to paediatric needs.
There are 4 TRPs:
1) Paediatric medicines discovery;
2) Paediatric biomarkers and biosamples;
3) Developmental pharmacology;
4) Paediatric medicines formulations and medical devices.  
EPTRI offers the European paediatric research ecosystem the best opportunities to stay competitive in transferring scientific discoveries into novel concepts, products and services for children's health.  
Listen to this first podcast and access the future ones. Stay tuned for the upcoming new episodes.