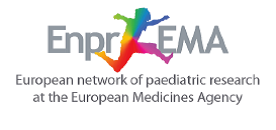 On 10 October 2023, the 2023 annual workshop of the European Network of Paediatric Research at the European Medicines Agency (Enpr-EMA) presented an opportunity for stakeholders to come together and exchange ideas to improve clinical trials for children. 
The event also included conversations on decentralized elements within clinical trials and revisions to the ICH E6 guideline on Good Clinical Practice (GCP). EMA engaged participants to gather feedback on planned initiatives in support of academic sponsors under the ACT EU (Accelerate Clinical Trials in the EU) initiative. Additionally, the European Commission unveiled key aspects of the proposed EU pharmaceutical legislation relevant to paediatrics, encouraging dialogue and reflection. 
The final segment of the workshop was dedicated to sharing best practices for patient recruitment and addressing the vital role of involving patients and young people in clinical trial planning. In that occasion, the EPTRI Board Member, Donato Bonifazi, gave a presentation titled "Benefits of involving patients and young people in paediatric clinical research: Improve paediatric health, medicine research, and innovation by sharing children's voices with iCAN, the international Children Advocacy Network" where he underlined the importance of engaging with children to improve individual decision-making processes. 
The power point presentation is available here.
More information on the Enpr-EMA 2023 Workshop including all past workshops is available here.