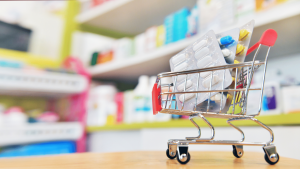 The European Medicines Agency (EMA) recommended granting a marketing authorisation in the European Union (EU) for Xenpozyme (olipudase alfa), Upstaza (eladocagene exuparvovec) and a marketing authorisation under exceptional circumstances for Zokinvy (lonafarnib). 
Xenpozyme is a therapy for the treatment of non-central nervous system (CNS) manifestations of Acid Sphingomyelinase Deficiency (ASMD), a rare and progressive genetic disease; Upstaza targets the treatment of adult and paediatric patients with severe aromatic L-amino acid decarboxylase (AADC) deficiency while Zokinvy is a treatment for patients with a genetically confirmed diagnosis of Hutchinson-Gilford Progeria Syndrome or progeroid laminopathies. 
All of these disorders are seriously debilitating and life threatening, manifesting in the first years of life and considerably reducing the life expectancy of these patients. There are currently no approved medicines in the EU that modify these diseases or slow the rate of their progression. Patients' symptoms are only managed through palliative and supportive care.  
EMA recommendation for marketing authorisation is based on positive results from clinical trials and existence of only mild to moderate adverse events for both Xenpozyme and Upstaza. Most patients under Zokinvy treatment experienced moderate or severe adverse effects during the first months of treatment.  
These EMA's recommendations represent a step further in the patients' access to these therapies and the improvement of these patients' quality of life. Now, decisions about price and reimbursement will take place at the level of each Member State, taking into account the potential role or use of these medicines in the context of the national health system of each country. 
You can find more information about Xenpozyme, Upstaza, and Zokinvy.