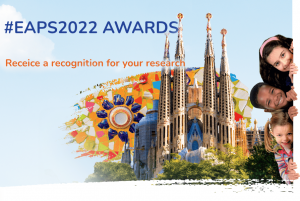 The 9th Congress of the European Academy of Paediatric Societies (EAPS) that will be held between October 7th-11th, 2022, in Barcelona, Spain.  
The Congress, which is organized by three European societies: the European Academy of Paediatrics (EAP), the European Society for Paediatric Research (ESPR) and the European Society of Paediatric and Neonatal Intensive Care (ESPNIC) will be a hybrid congress experience, providing the option of participating both in-person and online at your convenience.  
It is a great opportunity for you to present your work on paediatric research and strengthen, renew existing and make new, life lasting personal and professional relationships. 
Abstract deadline is April 6, 2022 (Midnight CEST).  Additional information on abstract submission can be found here. Registration deadline is September 16, 2022.  
More information on early rate registration can be found here.