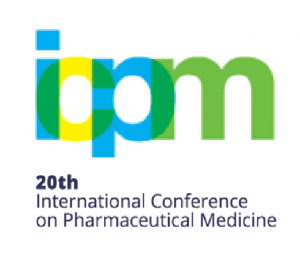 EPTRI was present at the 20th International Conference on Pharmaceutical Medicine that was held last October 19 – 21, 2022 in Athens, Greece. This hybrid event was organised by the Greek Society of Pharmaceutical Medicine (ELEFI) and the International Federation of Pharmaceutical Physicians and Pharmaceutical Medicine (IFAPP).  
Our coordinator, Dr. Donato Bonifazi, was invited to participate in the round table entitled "PAEDIATRIC MEDICINAL PRODUCTS – STILL A MATTER OF DISCUSSION" alongside with other experts from academia, pharmaceutical companies, and patient representatives.  
During its presentation "Innovative methods to facilitate paediatric medicine development: the EPTRI experience", Dr. Bonifazi presented the activities performed by EPTRI and our expertise in promoting paediatric research and the development of new and better medicines for the paediatric population.  
Dr Bonifazi's presentation is available here.  
The 20th International Conference on Pharmaceutical Medicine addressed the latest developments in modern Pharmaceutical Medicine and hosted dedicated Biomedical Research sessions. Additionally, sessions focused on New Technology Platforms, Precision Medicine, Advanced Clinical Medicine, Career Development and Professional Competencies in Pharmaceutical Medicine. 
The Conference session videos are available on demand.  More information about the speakers and the agenda is available here.