The Common Services are provided by EPTRI also in collaboration with other Research Infrastructures and International Organisations.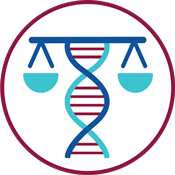 ELSI - Ethical-Legal-Societal Issues
The service ensures, ethical, legal, and societal support and guidance for those conducting paediatric research, both biomedical and translational, form the preclinical phase to clinical studies, acess policies and education.
It deals with the relevant ethical, social, and legal problems arisen in the field of paediatric translational research, such as:
Pre-clinical studies ensuring the application of the 3R (replacement, reduction, refinement) approach, implemented in the European legal framework;
Collection, use and reuse of personal (paediatric) data for research purposes.
Children involvment in early clinical (phase 0) studies or other studies in which they can partecipate.
The use of genetic tests and new/emerging technologies in paediatrics (e.g., gene editing, DNA-seuqecing technologies, advanced therapies, use of devices) also for research purposes.
Any other issue arisen from the transalational research activites, innovative research methodologies and healthcare policies focuesd on babies, children, and young persons.
Paediatric Data interoperability
This service supports the use and re-use of data for research purposes, focused on discovery, acess and integration and analyses of biological from a paediatric point of view.
Through this service, user can access tools for discovering, accessing, integrating, and analysing biological data to facilitate sharing and re-use of data according to the FAIR principles.